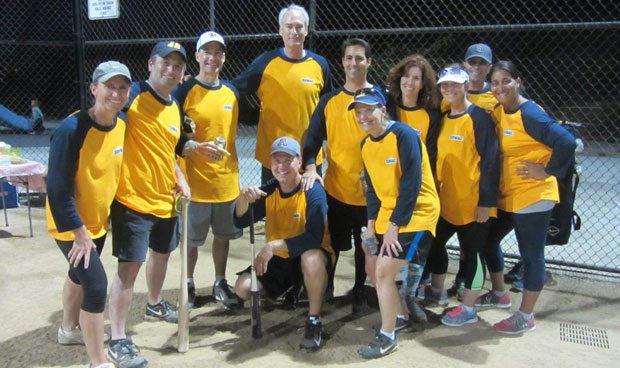 Scripps Ranch Women's
Athletic Club COED SOFTBALL
Whether you are a beginner or an advanced player, coed softball is a
fun way to get some exercise and spend time outdoors with  your friends.
The SRWAC coed Softball League is open to women and men 25 years and older.
This is a 3-pitch softball, pitch to your own team. Men must use wood bats.
League managers will select teams to balance skill levels before the season begins.
Dates: Tuesdays, June 20 – August 29th (no play on July 4th)
Please note, participants younger than 25 years old cannot participate due to our insurance requirements.

The cost is $55 for non-SRWAC members, and $50 for SRWAC members for the 10 week session. Please note we now have a $15 fee policy for checks that are returned by the bank.
Registration Deadline: June 6th, 2017 – Priority registration for returning players until May 29th.
For your convenience, you can also now register on-line with a credit card or thru Paypal.
When registering thru the website a 3% fee is added for credit card purchases.

Or if you prefer to pay by check, please print out the registration form here.
For questions or more information, please e-mail Erin at erowland82@gmail.com